This page proposes to take you to some places of death. Let's have a look at a few tombs, and reflect on their illustrious inhabitants. .
The Page of The Dead

E.N. Neureuther's  
snowy grave at the  
Alte Südfriedhof,  
Munich.
The monument for  
Blanche Roosevelt  
at Brompton  
Cemetery, London.
The monument for  
Robert and Clara  
Schumann at the  
Alter Friedhof, Bonn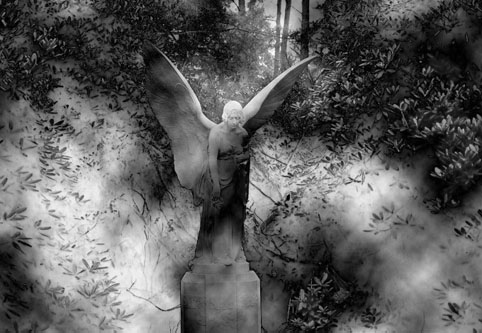 There are thoughts that won't be spoken / And there's so much we can't discuss
But there are moments that will live forever / And some of them are owned by us

The Page of The Dead is part of


See also: The 2nd Page of The Dead

More info at: The Biographies Section

The large picture on top of this page shows the monument for a girl named Patricia St. John Smith.
It can be found at Highgate 'East' Cemetery, London. Patricia died on March 17, 1942, aged 25.

Send e-mail to Androom

This page was created in 1995 and was visited over 230.000 times between 1999 and 2006.

Please note that these pages contain copyrighted materials. Copyright by Androom, 1995-2007.