Père Lachaise
Rue du Repos 16
Paris
France

Show cemetery on map in new window




Opened for burials: 1804
Size: 44 hectares

Père Lachaise is the largest cemetery of Paris (but not of its suburbs). It was named after Père François de la Chaise (1624-1709), who was confessor of Louis XIV. The cemetery was opened on 21/05/1804. Initially the cemetery was hardly used because it was too far away and didn't have the blessing of the church. But after the remains of several famous were transferred to the cemetery (Jean de la Fontaine and Molière in 1804, followed by Pierre Abélard and Héloïse d'Argenteuil in 1817) the cemetery became more popular. It was extended several times between 1824 and 1850. In 1871 147 Communards were shot on the cemetery, now remembered by the Mur des Fédérés. In 1894 the columbarium and the crematorium were added. The cemetery is still open for burials but only to people who lived in Paris and there is also a waiting list.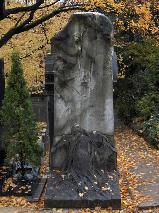 A tomb at Père Lachaise, Paris.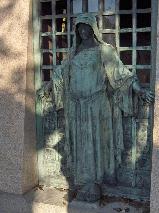 Sculpture at Père Lachaise, Paris.
The wall where the last resistance during the Commune of Paris took place at Père Lachaise, Paris.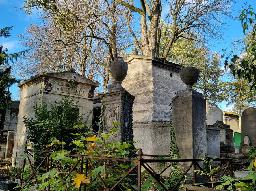 Père Lachaise in Paris on a sunny day.